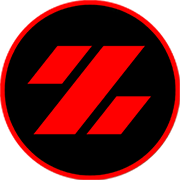 GAUCHO
Z Force Mechanic
Filename: Gonzalles, Rico
S/N: AF 395452
Primary Military Speciality: Mechanic
Secondary Military Speciality: Combat Engineer
Birthplace: Mexico City, Mexico
Grade: OR-6 (SGT.)
Rico "Gaucho" Gonzalles is known as the strongest soldier in the S.A.F. (Special Action Force). He is a former circus strongman who was conscripted into the Mexican Army for basic military training. After two years of unbelievable engineering feats, he was recommended for transfer to the United Kingdom as part of their expanding Z Force infantry, armor and artillery unit. His first duty was to assist in the construction of the S.A.F. Command Centre. He is truly the backbone of the infantry team and uses his mechanical skills to maintain all motorized equipment. Considering the damage his teammates' vehicles incur during missions, he is always kept busy.
Rico "Gaucho" Gonzalles spends all his spare time body building or tinkering in the Z Force Motor Pool. He is a brilliant mechanic, especially with engines. He often boasts that he can mend anything, and because of his strength, he rarely needs power tools. Will his strength be enough to combat the BLACK MAJOR and his re-formed RED SHADOWS army?
"Hey, hombre, I can fix anything!"
Gaucho is a Joecon 2010 exclusive. A tribute to the classic 1984 Gaucho figure.