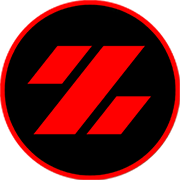 GAUCHO
Code Name: Gaucho
Personal Name: Rico Gonzalles
Action Force Code Number: Unknown
Primary Military Speciality: Mechanic
Secondary Military Speciality: Heavy Engineering
Birthplace: Mexico City, Mexico
Strongest soldier in Action Force. Former circus strongman conscripted into Mexican Army for basic military training. Transferred to Action Force after two years in the Engineers. Spends all his spare time body building. Brilliant mechanic, especially with engines.
"Gaucho can mend anything, and because of his strength, he never needs power tools."
A variant of the GI Joe Gung-Ho figure, supplied with the Command Centre.
Gaucho originally came with no accessories, but the figure was later released in the US as a convention exclusive with Gung-Ho's recoloured accessories.
Gaucho was re-released in 2010 as a Joecon exclusive and in 2017 as a Collectors' Club exclusive.