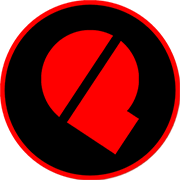 DOLPHIN
Q Force Commander
Filename: Morgan, Gareth
S/N: AF 934332
Primary Military Speciality: Submarine Commander
Secondary Military Speciality: Deep Sea Exploration
Birthplace: Cardiff, Wales (United Kingdom)
Grade: OF-1 (Lt.)
As a tough-as-nails seafaring Welshman, LT. DOLPHIN has superb naval training. He is an expert in underwater operations and deep sea exploration, from coastal patrol to polar ice cap charting. His rapid promotion led to his command of a Royal Navy submarine at an earlier age than most naval officers. Eventually, he was chosen as the Lieutenant Commander of Q Force, the nautical branch of the S.A.F. (Special Action Force), the UK's equivalent of GI Joe.
He has excellent knowledge of all S.A.F. aquatic vehicles, used both on a below the sea. He is as skilful operating tiny watercraft such as the Stingray one man sub as he is behind the stick of his personal favorite, the massive Sealion submarine. Even when he is off duty, his main hobby is still boating, and he often provides training for his fellow troops in the recreational use of the Silent Attack Mark II stealth kayak. His knowledge of the waterways of Europe makes him the de facto expert on every river, canal, lake, sea, and surrounding ocean of the European continent. But, will his years of expertise be enough when a visiting member of the GI Joe team disappears off the map?
"Want to take Q Force, boyo? Go blow some bubbles!"
Dolphin is a Joecon 2010 exclusive, supplied with the Silent Attack canoe. A tribute to the classic 1985 Dolphin figure.