who dares grins

Posts: 3166
Joined: 03 Aug 2008 16:42
What is Cobra-La?
Bill

don't eat yellow snow

Posts: 8078
Joined: 19 Jun 2007 22:56
Location: Sittin' on the dock of a bay
It was from the cartoon movie which had its own continuity supposedly the Cobra Commander was a reptilian humanoid who went out from Cobra-La in the Himalayas and founded Cobra to bring the world back under control of his native people.
Spock, where the hell's the power you promised?

One damn minute, Admiral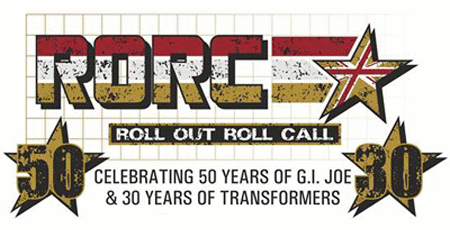 "Red! The colour of my Shadows, The colour of fire and of blood......All that I stand for!"

Baron Ironblood, Operation Bloodhound
Cobra-La is TERRIBLE !
The whole concept is. I've read several different intervues with Chuck Dixen who wrote this and he says emphatically that he wrote in Cobra-La as a place holder name in the original outlines until he came up with something better , but when Hasbro saw it they loved it and made him use Cobra-La.

As far as Yo Joe ! goes I like it for the cartoon as that's what I saw years before my first comic. I think it is very appripo (sp?) as yes they are a Special Forces unit, but overall they are still all "General Issue" (GI) plain old Joes (generic term for our army boys), and to shout out Yo Joe puts an emphasis on the team nature and what they are !
Yes, I agree that they wouldn't be yelling this alot in the comic, but then again it's a comic how often do Special Forces get sent in against mass ammounts of tanks and charge them...and come out smelling like roses ?
BLOOD FOR THE BARON !!!
---
Who is online
Users browsing this forum: No registered users and 3 guests