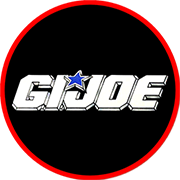 FLINT
GI Joe Warrant Officer
Filename: Faireborne, Dashiell R.
S/N: 307-62-4107
Primary Military Speciality: Rotary Wing Aircraft Pilot
Secondary Military Speciality: Infantry (11X)
Birthplace: Wichita, Kansas
Grade: WO-2
Flint is a classical scholar and graduate of the Special Forces School and Flight Warrant Officers School. He brings a broad intellectual background as well as finely honed technical skills and tactical knowledge to the GI Joe Team. He is proficient with all NATO small arms and explosive devices, and rated to fly all current U.S. military helicopters as well as rotary wing aircraft in the services of most western and former Soviet Bloc powers. Flint has been part of or led numerous covert hostage rescue missions in hostile countries. The exact nature and details of these missions are highly classified and unlikely to ever be made public or even acknowledged.
Flint has a passion for knowledge and studies the history of World War II in his spare time. It isn't often that he gets to take a vacation, so when his S.A.F. (Special Action Force) colleagues invite him for an extreme sports European adventure, he accepts the challenge. Little does he know that shadowy figures have sinister plans for him and this vacation will be one that he never forgets. How will this renowned rescuer be saved from his own poisoned mind?
"I'm not arrogant, I just always look good doing my job."
Flint is a Joecon 2010 exclusive, the figure was given away free as an attendee exclusive. The Para-Drop event is a regular feature of the convention.