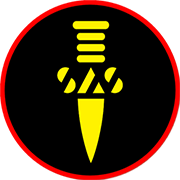 SPARROW HAWK
Code Name: Sparrow Hawk
Personal Name: Van Der Berg:Peter
Action Force Code Number: AF 342101
Primary Military Speciality: Shock Paratrooper
Secondary Military Speciality: Automatic Weapons
Birthplace: Brussels, Belgium
Member of Belgium's crack display parachute team. Since transferred to Action Force following discharge on compassionate grounds from air force. Qualified expert in all NATO and Warsaw Pact automatic weapons. Hang glides in his spare time.
"The calmest member of SAS Force. Highly experienced fighter, a good man to have on your side."
A variant of the Pilot figure. Sparrow Hawk was re-released in 1984.