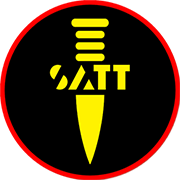 PIRSCHJAGER
Code Name: Stalker
Real Name: Ragnarsson, Ragner
Primary Speciality: Rough terrain driving
Secondary Speciality: High-power stunner weapons
SATT Number: 432102
Birthplace: Reykjavik Iceland
Three times winner of the "Trans-Globe Rally" Stalker knows all there is to know about off road driving. Made his way through the Sahara alone after a serious breakdown.
Stalker is very reserved. Never says much, but can knuckle down to hard work. He knows that his abilities are unique and find their best use in the fight against terrorism.
German version of Stalker, supplied with the Super-Gamma-Jeep.