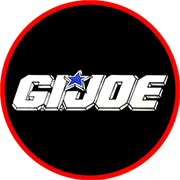 BULLHORN
Intervention Specialist
Filename: Ferreirs, Stephen A.
S/N: 780-5287-FR33
Primary Military Speciality: Intervention Specialist
Secondary Military Speciality: Armour
Birthplace: Providence, Rhode Island
Grade: E-5
Bullhorn is an extrmely calm individual, possessing an open and compassionate personality. He's exactly the type of person needed to negotiate with wackos and fanatics who have an axe to grind with society. Of course, that same steely coolness also comes in handy when he is forced to take decisive action that requires an accurate and lethal delivery of firepower!
"Everyone is willing to talk to Bullhorn! And why shouldn't they be? He has the looks of a choirboy and is a good listener. This guy has more fitness than the slickest diplomat, using it to convince his adversaries that he actually CARES about their problems. That's when they discover the folly of messing with a former hand-to-hand combat instructor from Quantico who is also a contender for the national practical pistol title!"
A re-release of 1992 Bullhorn.