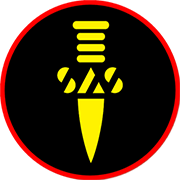 QUICKFIRE
Code Name: Quickfire
Personal Name: Muller:Hans-Jorge
Action Force Code Number: AF 342998
Primary Military Speciality: Commando Assault
Secondary Military Speciality: Hand to Hand Combat
Birthplace: Munich, Germany
The best in his field. Ex leader of German commando group. Trained to the peak of physical fitness, can attempt tasks well beyond normal capability. Instructor advanced hand to hand combat course at military training school Bremen.
"Quickfire is a highly motivated individual with superior intelligence."
Quickfire was originally released in 1983.