Cobra Artwork - just for anniversary day.
Not sure if any of you guys have seen these around before - but these are a couple of artwork prints I had blown up and framed from an old Action Force kiddie book a while back... sadly they're not original art like my other stuff, but still pretty all the same, especially when seen up on the 'geek room' walls.
I've scaled these down on the computer for viewing but the ones at home are square A3 in print size, so around 30cm x 30cm in Euro-friendly metric.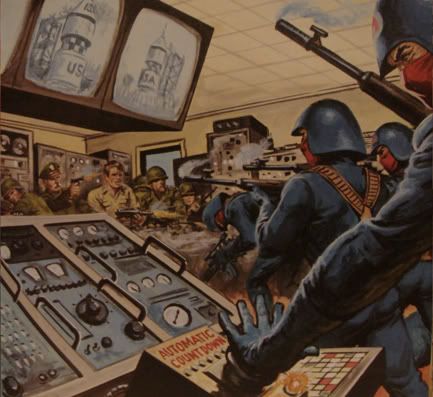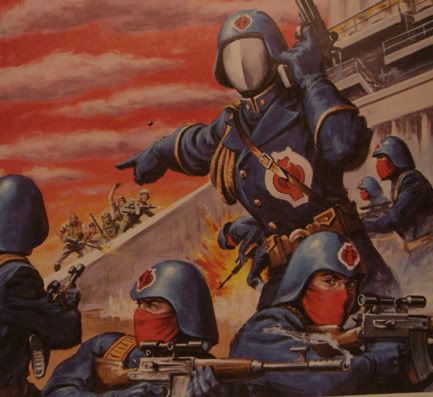 Cheers and happy BAF Day.
Steve