SCREEEEEEE!

Posts: 5269
Joined: 28 Apr 2007 16:40
Location: Nottingham
First vote and I guess it shows where I am!
twitter - @thekrakenwakes / @BIronblood
instagram - THE_KRAKEN_WAKES
The whole enchilada !
BLOOD FOR THE BARON !!!
ohhh its 50 50 so far

i know im never going to win so not bothred
i would only be posting topics for the hell of it!!

andy has to be a good bet!!

Well if it stays 50/50 I guess I'll toss a coin! The whole caboodle will look bloody impressive, but it does exclude everybody else so it may be less fun. I can also divvy it up into comics / customs / figures / vehicles / merch or do it by squads etc etc.
hmmm......


you do have a point there !!

the winner may receive things he or she is "not into"

perhaps it would be better divided ?
Um... divided or not, he or she may still receive something they are not into.

Becuase it's a draw, you see...

Unless we have separate lists of contestants for each type of prize...

No. That way madness lies!
point taken ! ........

sooooo one prize it is then ?

or not ???????
chocks away

Posts: 2258
Joined: 12 Jan 2008 13:17
Location: behind the sofa.........BOOOO!!!!!
I`ve gone for splitting, due to the fact that if you are only into a couple of themes, it could
encourage or inspire you to collect another side to the "Force", if you won a mix.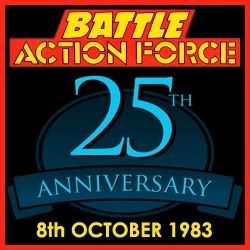 "Are you sure you want to go to red alert sir ?? That would mean changing the lightbulb ! "
---
Who is online
Users browsing this forum: No registered users and 1 guest