I am Wilder Vaughn, I am the Black Major

Posts: 3921
Joined: 07 Mar 2005 15:58
Location: Fukuoka Japan---TAMPA Florida
Contact:
I love it, I like the Red SHadows having Nazi inspired stuff, gives them a look of their own
Corporal

Posts: 174
Joined: 23 Jan 2010 16:39
Location: The Isle of Wight
I decided to pass on this vehicle as I wanted to collect the figure packs this year.
The big question is "Will the Baron fit in this??" With him not having bendy legs and all???? I still have visions of Baron standing in the back, picking off any Shadows who's boots aren't shiny enough with his luger as he drives past.

Allowing for Volcanic clouds mine should hopefully be here soon!
Alte Volat

"BFTB Elite??? Moi??? Ooooooo, Missus - Titter ye not!"
Big thanks to Andy1672 for the gun from his Indiana Jones edition jeep!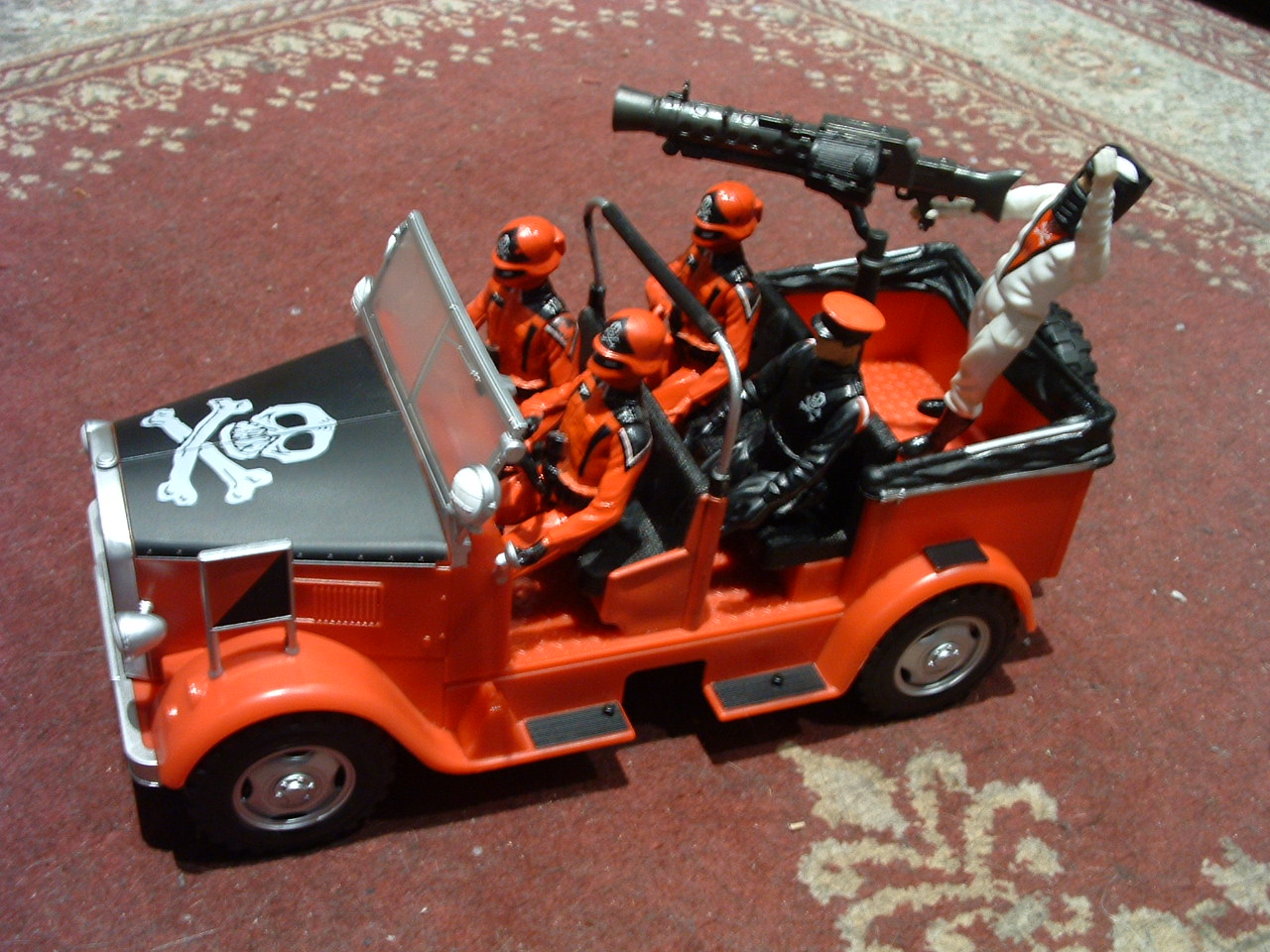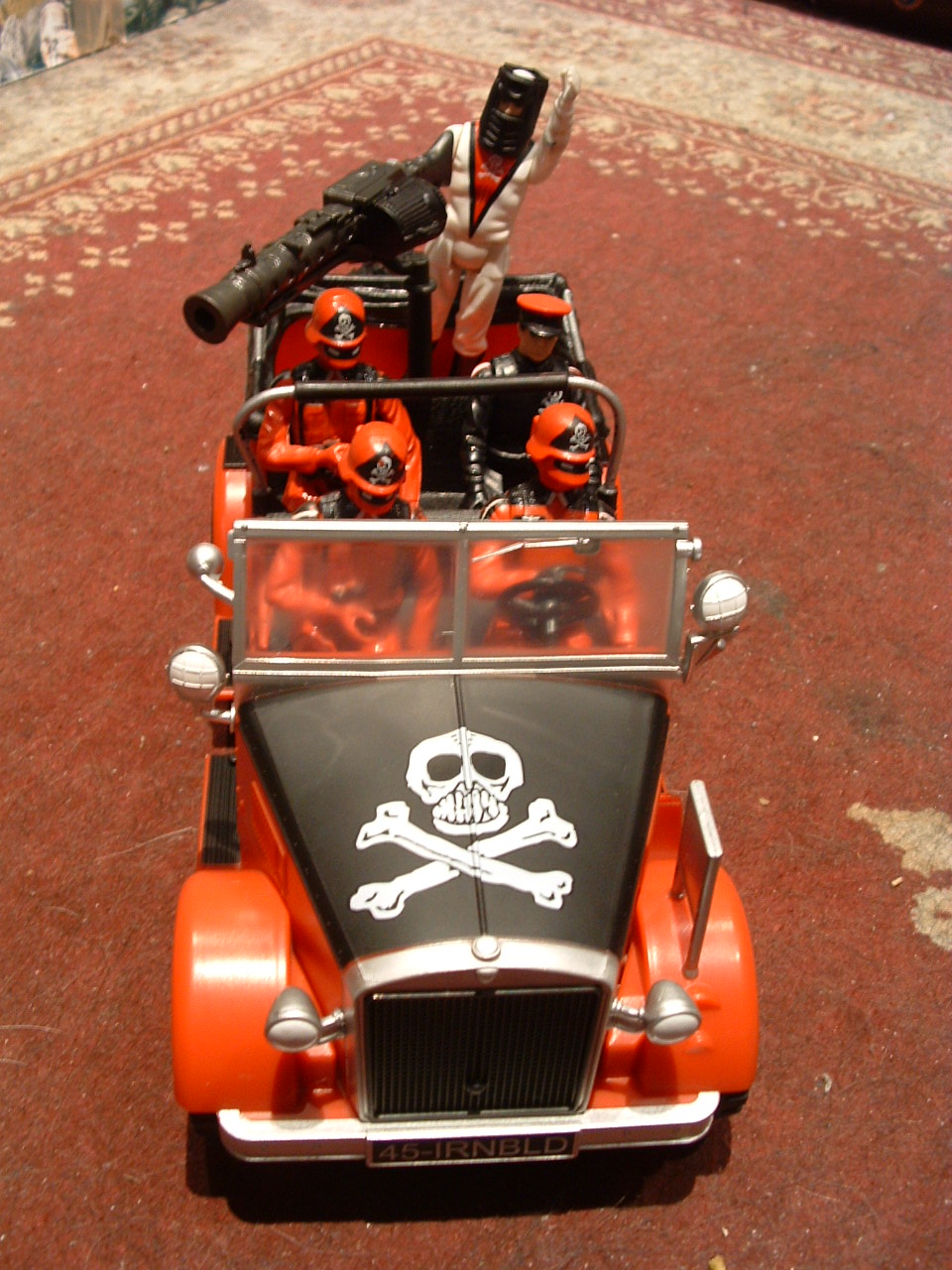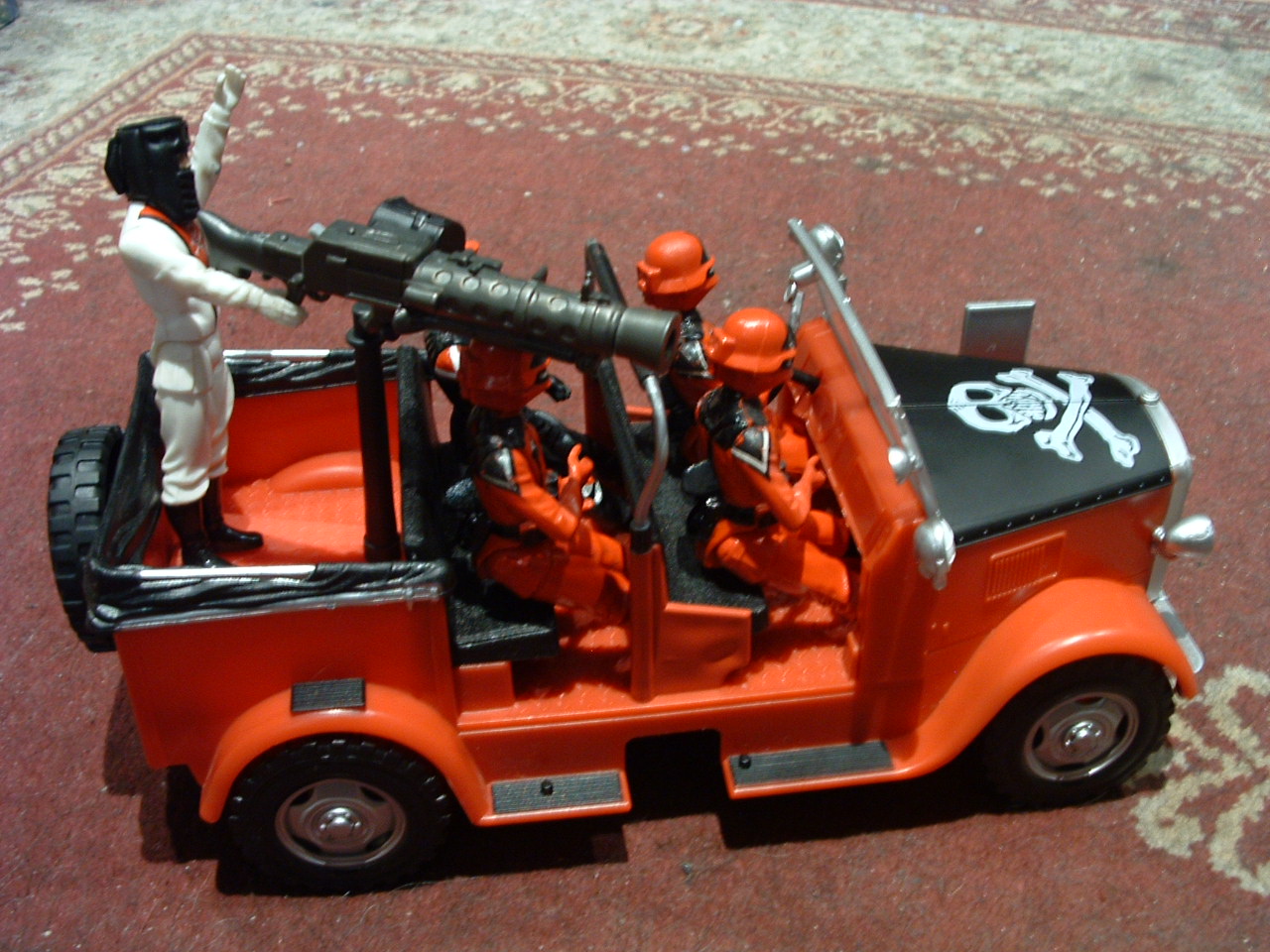 Reminds me of the final battle from "Hawk's Challenge"
---
Who is online
Users browsing this forum: No registered users and 1 guest