-

Here's the last AM-AF comparison photo. All done now.

Of the 19 Palitoy figures in the Series 1, 17 of them were mostly based on existing Action Men.

Only Naval Assault [there was an AM Naval Assault but it bares no resemblance to the AF figure of the same name...] and Night Patrol had no larger Action Man connections.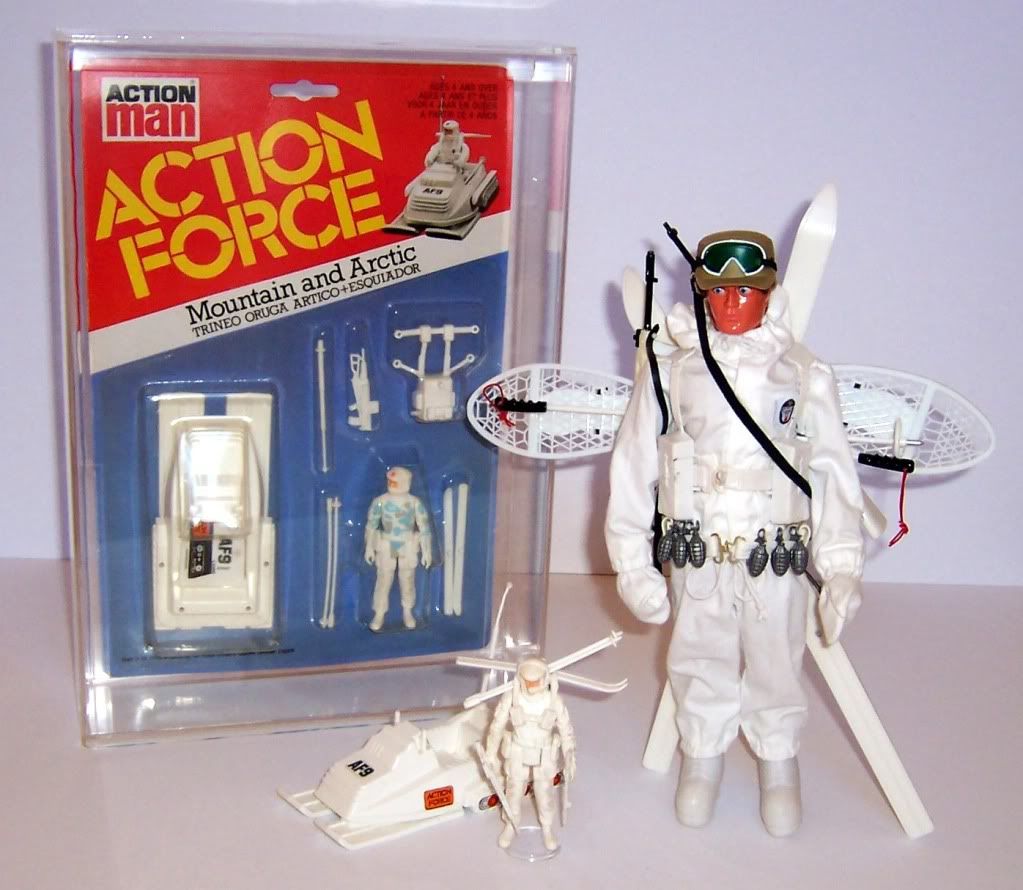 And here's all 17: