IRON KLAW : Declassified
IRON KLAW : DECLASSIFIED
Code Name: IRON KLAW
S.K.A.R. Military LEADER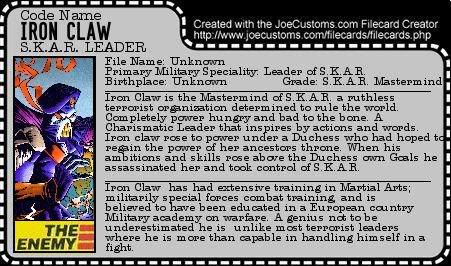 Special Connections
Quick Stryke :
http://firefly05.proboards39.com/index. ... 590&page=1
Jonathan Bama :
http://firefly05.proboards39.com/index. ... 399&page=1
Wreckage :
http://firefly05.proboards39.com/index. ... 1136939065
Steel Raven :
http://firefly05.proboards39.com/index. ... 1136938345
Duchess of Mklavia :
Iron Klaw is all your worst nightmares rolled into run. He has to be a Master of Disguise, A Brilliant strategist, a Charismatic leader that people will follow, and a very adept hand to hand fighter. This is evident in every aspect of GI JOE EXTREME from the toy to the comic and most of all the TV SHOW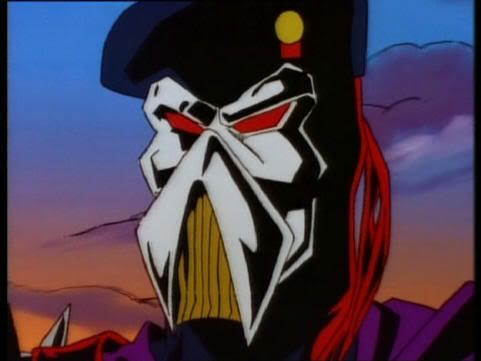 Not only does he kill the real Count Von Rani (see the comic reviews) and then pose as him for the entire first season (and all the comic issues) but he is also shown to pose as a U.S. General (in Flashbacks) who runs a TOP SECRET U.S. plan to create the ultimate soldier. Then in the finale episode of season one he then takes Clancy's identity and poses as him in the first half of the second season and he is running the G.I. JOEs.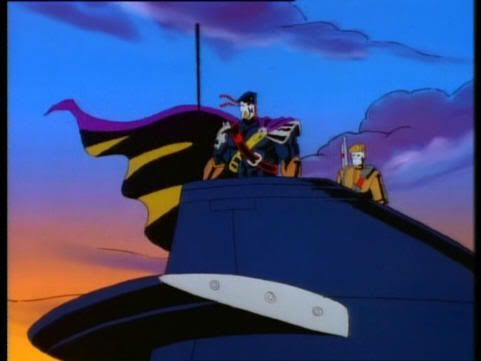 This guy is Cobra Commander, Destro, Serpentor, and Zartan all rolled into one Ultimate Bad Guy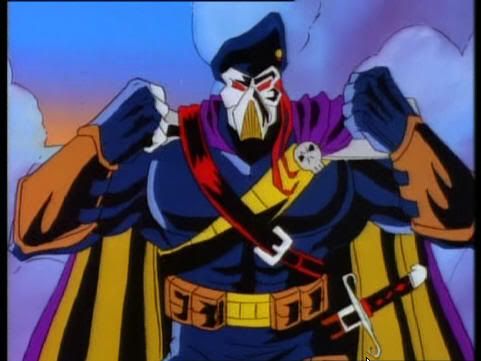 He impersonates a U.S. General, a leader of a country, and then as the Joes own Liaison officer.
He is also a great hand to hand combat fighter as well. In the first season he goes fist to fist with Lt. Stone twice and in the finale second season episode Betrayal he takes on Black Dragon in hand to hand combat, who according to his own file card is the ultimate ninja.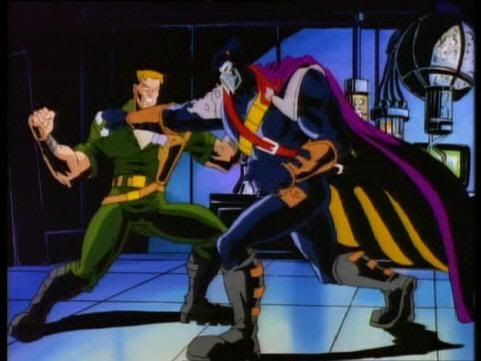 Has a passion and hobby of collecting Genghis Khan items. He even has a small shrine like, set up, built for Genghis Khan in his Cave Headquarters. According to scripts of the show he has Genghis Khans Sword, that he carries with him and he even once had Rampage locate the frozen corpse of Genghis Khans General in the episode Relics.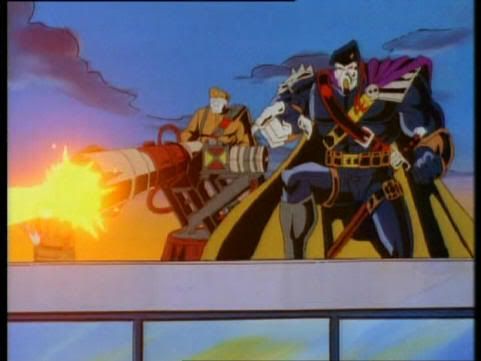 What is revealed to be a little scarier about S.K.A.R in the second season is Iron Klaw is actually, (to be precise) the Military leader of S.K.A.R. so he is in charge of their military operations. S.k.a.r. is the ultimate conspiracy theorist worst nightmare. A group of men in all powerful positions, all over the world, in the governments planning and plotting how to overthrow governments and create anarchy. They were the ones responsible for freeing Rampage and wanting him to run for the president of a small 3rd world country that was running elections.
Iron Klaws most trusted General is Steel Raven her loyalty to him is absolute. He is also rumored to be romantically involved with Steel Raven.
Iron Klaw was trained directly by the Duchess of Mklavia (the possible mother of Steel Raven) as her second in command, he would later Kill her and assume control of S.K.A.R.s military arm and make it a force to reckoned with on a world scale. While the Duchess of Mklavia had her sights only on europe Iron Klaws vision has the whole world bowing down to S.K.A.R.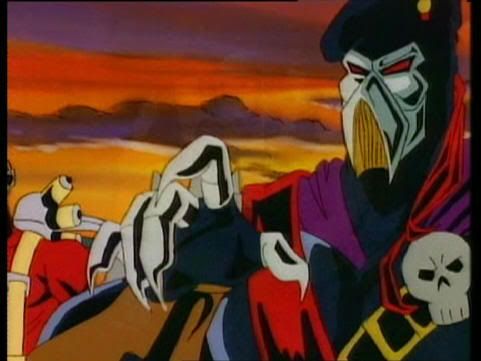 Both in the Comic and TV show Iron Klaw is last seen being taken a prisoner or in Jail.
Special notes: Voiced by Richard Newman who also voiced Rhinox in Beast Wars and Vector Prime in Transformers Cyberton.
Toy links:
http://www.yojoe.com/action/other/extreme/klaw/
I think it's interesting to note that the regular version of Iron Claws Face on his toy form resembles nothing like his TV show one. The toys suck and his toys face is no exception. Why didn't they just keep his face from the TV show is beyond me as it was awesome, but his toys face resembles more of a Skeletons face
http://www.yojoe.com/action/other/extreme/klaw2/
This one is a little closer to the TV and Comic face but no cigar
http://www.yojoe.com/action/other/extreme/klaw3/
and again the Skeletons face is back. Yuck!
Here is a scan of Iron Klaw in the Comic book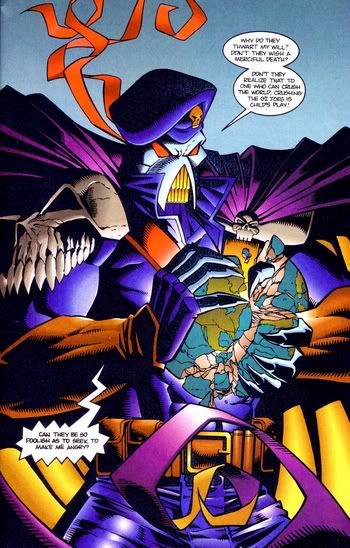 Here are some customs,
The one I did ;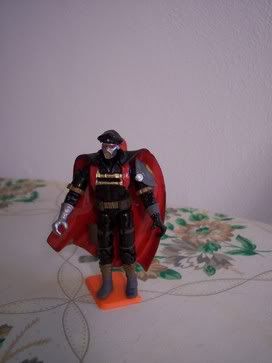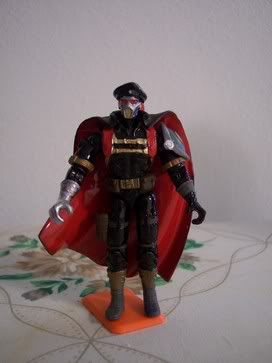 And here is two I didn't do from
http://www.joecustoms.com
http://www.joecustoms.com/customs/custo ... re&id=4828
http://www.joecustoms.com/customs/custo ... =I&id=2697
DDP Comic appearances IRON KLAW : Declassified
While everyone knows of the Dark Horse Comics some people may not know that some of the Extreme characters also made appearances in the DDP books as well This post will serve for all future sightings in comic books.
Here are Iron Klaws DDP Comic Appearances:
1. Volume 3 The art of war Final Issue (Seen fighting Sgt. Savage) I made a comic book cover out of the Image here:
http://firefly05.proboards39.com/index. ... 1157157905
2.Iron Klaw made another cameo in the DDP books GI JOE VS TRANSFORMERS Dark Horizons issue 1 ( he is on the computer screen here: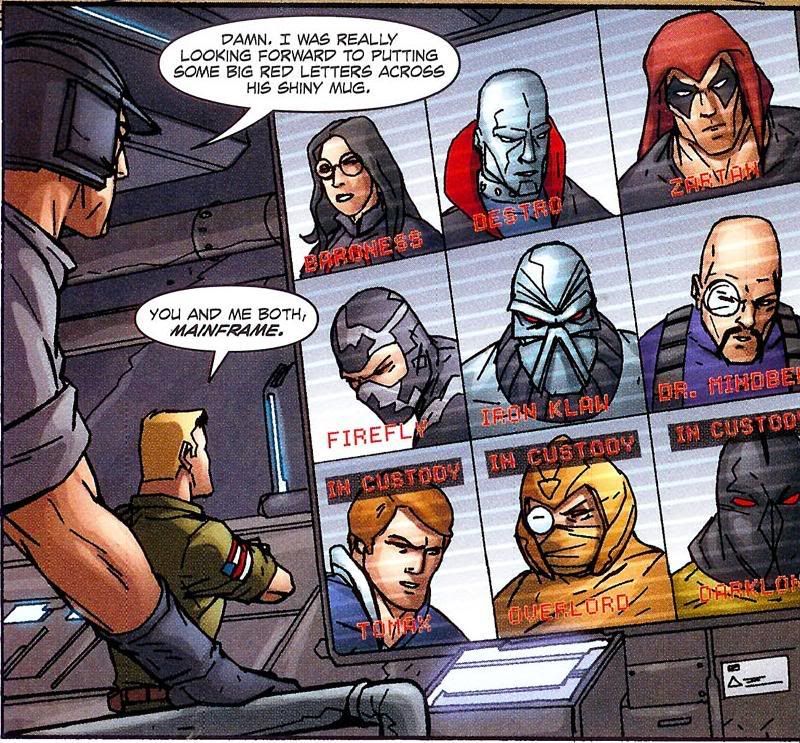 Probally the greatest IRON KLAW CUSTOM I Have ever seen has been done and posted in this thread here :
http://forums.toynewsi.com/index.php?sh ... ry16344400
it was done by Cobra Command
http://forums.toynewsi.com/index.php?showuser=6476
I so want this! LOL HASBRO PLEASE GIVE US THIS!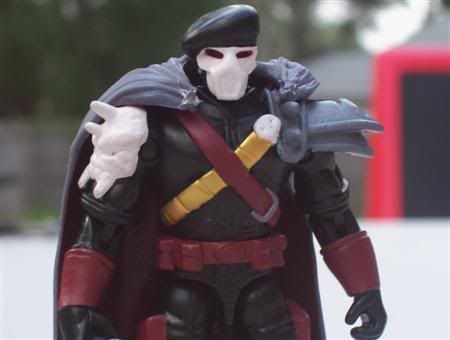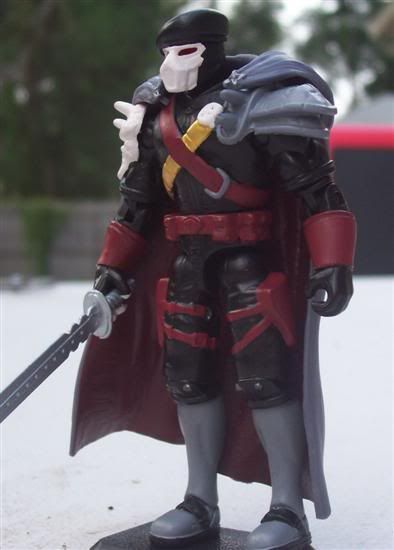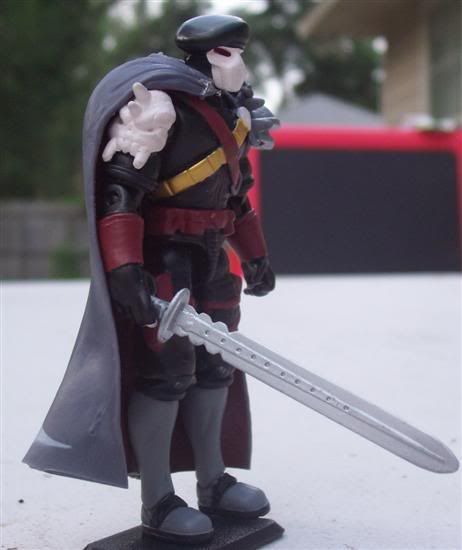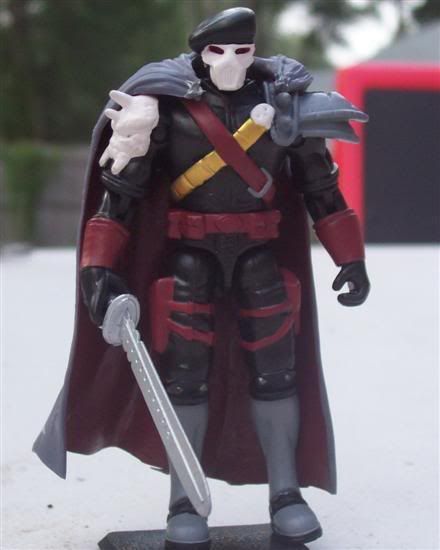 .................................................and I just bought it !
here is another fun Custom of Iron Klaw, the customizer actually shrunk the toy versions head to a 3 and 3/4th inch size , while I dont like the toy versions mask I think its pretty cool that he did do that
http://img524.imageshack.us/img524/1708 ... 777af6.jpg
[/img]
Customizer is JFAK075 of the joe customs board and this was orginally posted here:
http://www.joecustoms.com/board/showthr ... #pid427321
IRON KLAW : CARD
Thanks to the incredible work of Mike at Dutch Redneck Custom Cards , whose site can be found here
http://www.dutchredneckcustomcards.com/
I now have these file cards shipping to me here in Japan
Once I have them in hand will take some more pictures with the toy actually in it
now everyone.................looking at this, who wouldnt want a IRON KLAW toys !!!
More customs of Iron Klaw and Steel Raven
And coming from the GI JOE collectors club in 2011-2012 in their figure subscription service