This is what you get when you mess with the SAS

Posts: 7217
Joined: 09 Apr 2003 08:30
Location: Melbourne
Very true, DA. Also handy if you don't need to compensate for something I guess
Mark
Purveyor of fine ass trifle

Posts: 5157
Joined: 06 Dec 2008 11:51
Location: by the sea side
perhaps your right mark, maybe i am

CIA got you pushing to many pencils.
A quick review of the ROC Night Raven (Night Bird)... sorry no pics yet

SIZE
While it's not even close to the size of the original, I think it's ok (if it had been bigger I doubt I 'd have got it for lack of space and probably money as it cost near enough £40 as it is!!) The smaller size also makes it far more "swooshable" and lets face it what's the point of a plane you can't "fly" round the room in one hand and dogfight against a plane in the other hand? (at least until someone walks in the room and you have to be all grown up again!!) Overall I think it's pretty well proportioned too but it does have a fold down handle that sort of spoils the shape a bit, although it is shaped at the back to be like an engine or booster, it could have been done the same colour as the rest of the craft so it doesn't stand out so much.

FEATURES
The cockpit lowers down when you lift the "airbrake flap" and the undercarriage raises and lowers manually But the wheels are moulded as a single piece and colour and don't rotate which is probably my main complaint with the design. It also has electronic lights and sounds which are ok I guess. The missile firing method is quite cool. The missiles (6 on each wing) are housed in a rotating barrel, a button on the flip down handle fires a missile off each wing but you then have to slide the cockpit section back and forwards (like a shotgun) to rotate the barrels before you fire the next missile... quite a neat system that I can see kids loving.

OVERALL
I like this aircraft... and can easily imagine it as part of MARS/Cobra's forces (I'm going to have it as a sort of U2 or Blackbird type spy plane - relying mainly on speed and altitude for defence as it gathers intel or launches a missile attack) If it had had proper wheels (maybe instead of the electronic bits) it'd be even better but I'd give it an 8 out of 10.

Anyway that's my first attempt at a vehicle review and is just my opinion... hope it made sense!! (pics to follow)
Lethargic Dynamism

Posts: 5672
Joined: 29 Nov 2008 17:15
Location: Confusedonshire
Chopper wrote:
?????

"NO-No
This one is
Small
...The other one's
Far away
!!!!!"
More news, as its made, from new Action Force!
A few quick pics...
Box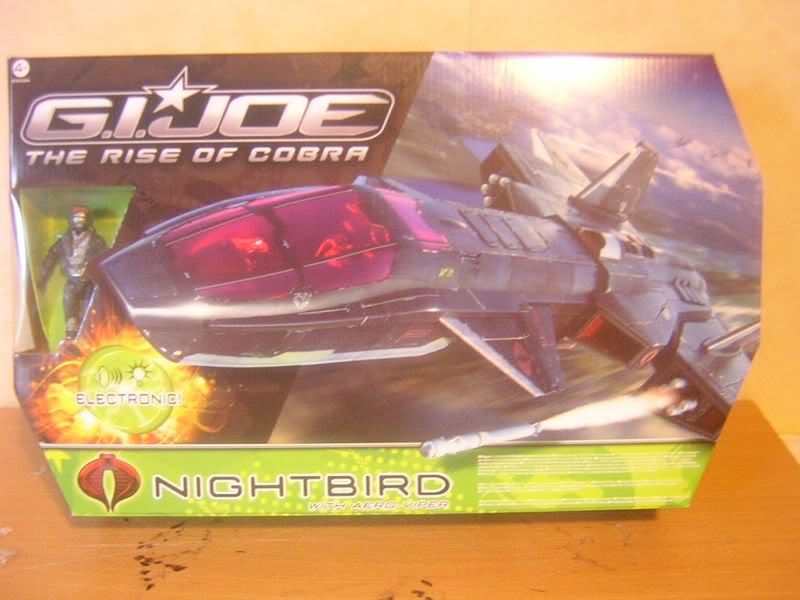 Inside (the wing tips, tailfins etc are packaged under the figure)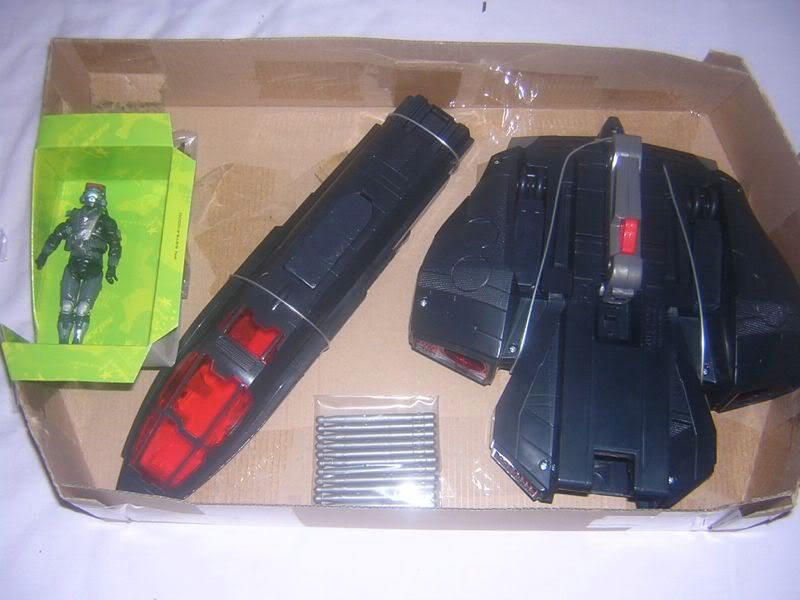 Assembled (haven't put the stickers on though)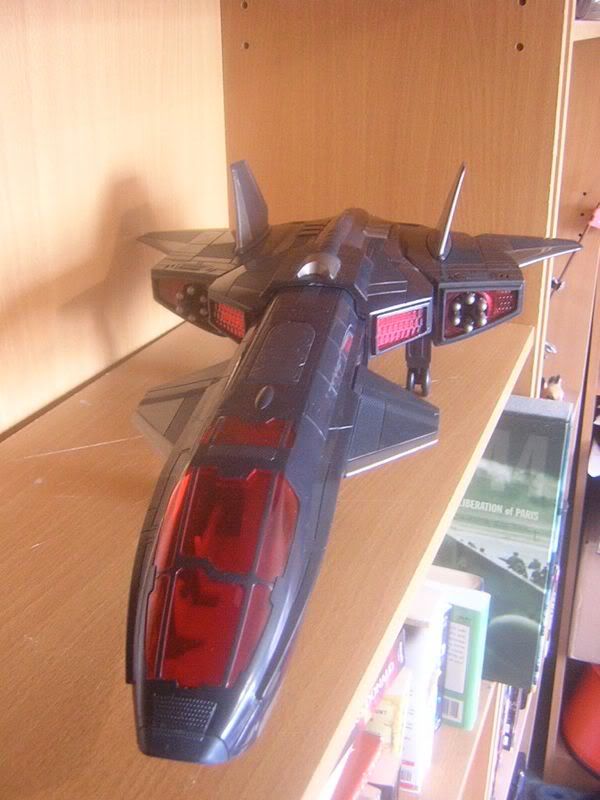 Cockpit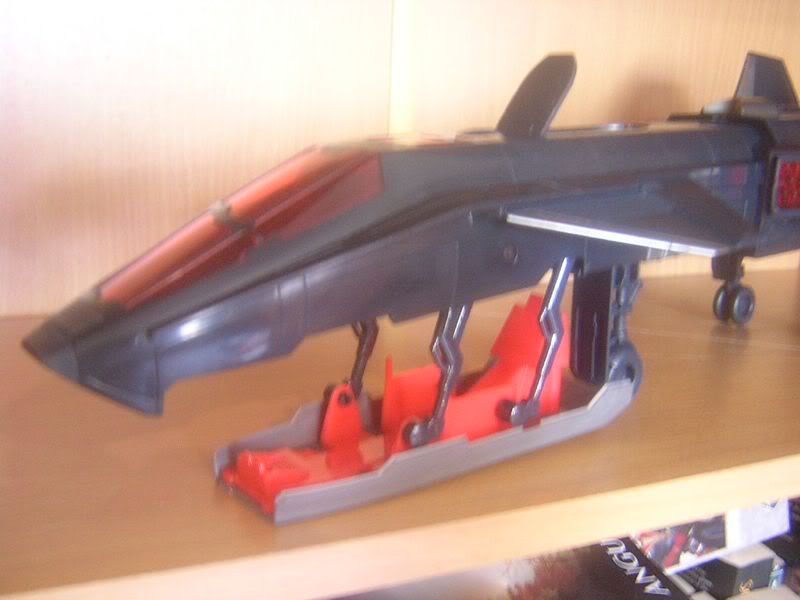 Missile launcher
The handle and wheels (the worst bits in my opinion!!)
You know, if you delete all knowledge of the Night Raven, this is pretty damn cool.
Purveyor of fine ass trifle

Posts: 5157
Joined: 06 Dec 2008 11:51
Location: by the sea side

CIA got you pushing to many pencils.
Whoops, that wasn't meant to sound so sarcastic.
Knowing isss half the battle

Posts: 3932
Joined: 27 Apr 2009 17:37
Location: A farm in Ercilla, Chile
I got what you meant, Baron. If you compare the ROC Night Raven to the original one, it seems just a downsized version, but if you don't make comparisons, you can note it's still a good toy on its own.

"You were engineered with such potential, Serpentor. But you lack the most important DNA of all... mine."
Lethargic Dynamism

Posts: 5672
Joined: 29 Nov 2008 17:15
Location: Confusedonshire
I like this new one, not as much as the old un mind, it does really capture the look & feel of the old toy, I think it's a question of price..It would be very expensive to sell any thing as big as the original now, plus I dont think it would meet current toy safety standards due to the small parts.
More news, as its made, from new Action Force!
---
Who is online
Users browsing this forum: No registered users and 1 guest