Interview with Ken Davis - Lead Story Board Artist for Action Man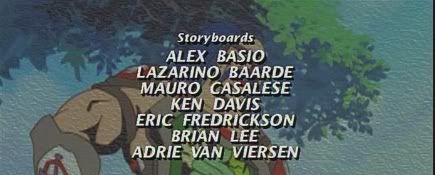 1.. How did you get the job?

Chris Bartleman of Studio B In Vancouver BC hired me. He was the director of the series and I'd known him for 10 years at that point. he knew I was a comic book nut and a storyboard artist. He was concerned about having people on the show that knew something about the property--and no-one in-studio did at the time, aside from the material sent by DIC and Hasbro. I told Chris first off that I was a Action Man collector, and knew of a second 'board artist-- Mauro Casalese--who was also a collector as well.

2. With you being a Action Man Fan, how many Action Man figures do you have and how long have you been collecting ?

I have very few Action Men at this point--though at my peak I had probably around 40 figures. I collect the 12" Militray type figures anyway and my total troop strength is something around 450-500 figures from all brands.

3. I would like to purchase a copy of the Bible of this series do you
have one available or do you know of someone that might have one ?

Sorry, no-one that I know of. All my materials on Action Man were left behind at a studio I used to co-own and are not accessible to me anymore.

4. Which Episodes did you story board
I storyboarded Explosive Situation, Skynap, R.A.I.D., The X-Factor, Ice Age, A Time for Action part 1.I think I might have done some work on Crack of Doom, We Come in Peace, Deja Vu, Past Performance, Rogue Moons in addition to some other artists. Been so long I cannot fully remember all the stuff.

5. Do you have any scripts from this show ?

Nope. All my materials were left behind at a studio I used to co-own. No longer accessible to me.

6. Do you have the entire series in some kind of Video Format ? I am personally missing 6 episodes because they have never been released on DVD in the UK or any other place for that matter )

Only cassette I have is one that a pal of mine sent to me from Australia--but its in a different format and i cannot play it. Has two episodes on it, I think.

7. Was their any plot points that you mentioned or suggested to the writers to incorporate ?

Nothing directly to them, though R.A.I.D was "re-told" by myself in storyboard form. The original script was considered weak and the director asked me to try and fix it. All I did was removed some material in the first act that gave the story away too early and changed ONE word in a line of dialogue. They loved that. I was paid the compliment by the director from the producers that it was their favourite episode, but all I did was shuffle things a bit.

I did want to have some nod-of-the-head to GIJOE in some manner, and that was shot down. We slipped in a couple of fairly subtle in-jokes in various episodes though, but nothing that can truly tie-in the two propeties



8. This show developed for the first time ever Action Man and his history. The story was pretty in depth and there was a lot of mystery still left open when the series ended, were you disappointed that they never got to finish these great story points that they were setting up?

Oh yes. There were all kinds of things. There was the mysterious opponent that appeared to be a exact twin of AM in the martial arts episode--down to the same tattoo.

A. Can you clear up Anything that was left dangling ?
Action Man's real name is Matthew Exler and Doctor X is Mathew Exlers ( Action Mans) brother--though Dr. X does not seem to recall this.

B. What was the deal with Ursula holding a picture of a Blonde girl in the episode Past Performance ? Was this suppose to be her or someone else.

I don't know. I did not work on that whole episodes and thus did not get to read the entire script.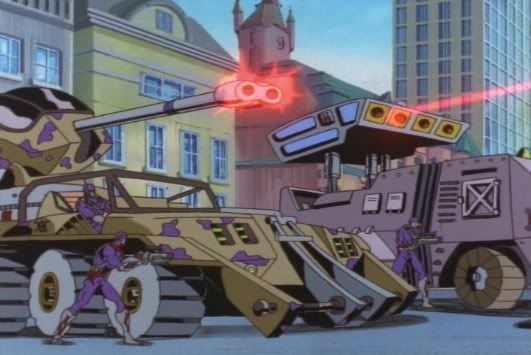 9. Was their any consideration, suggestion or talk of bringing in a GI JOE character for a brief cameo or guest appearance for a show, to connect it more to GI JOE and to establish more of a following / Fan Base ? I personally think this would have been marketing brilliance and would have helped the show a lot more.

The storyboard artists ( myself and Mauro Casalese, being GIJOE fans as well) did discuss this at length and we tossed the idea into the laps of Chris Bartleman and the Hasbro reps. They did not bite. They wanted the property to stand on its own.

10. Each episode opened with a live action segment that was shot in
Universal Studios Florida, Did you get to story Board any of these parts for the live action segments

Nope.

11. What do you think of the 2000 CGI mainframe series (American) Action Man ?

Frustrating. A complete re-tooling was unneccesary then and was done as a response to Max Steel, iirc...........or it might have been the other way around. I think they should just done a continuation of the first series, but the 2D animated version did NOT see wide broadcast in the USA--was only shown in larger markets. The new CGI version was intended to be more accessible and it was.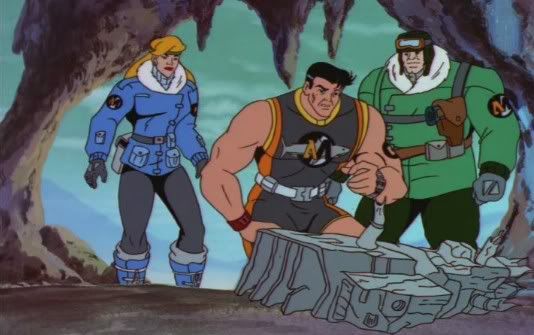 12.What do you think of the New Action Man CGI Movies Robot ATAK and the X Missions movie that uses about 60 percent of the animation from the GI JOE Valor Vs Venom movie?

Simple expedient way of creating cheap video product to support an adjacent toy-line. If you've not seen the other, the one you DO see seems to work just fine.

13. Was their any demands on what you could draw and not draw ?

There always is. Standards and Practises guidelines abound in the animation field and this show had to abide by them. Violence issues are always a big thing in action/adventure shows. No-bloodshed, no really painful low blows, that sort of thing.
Aside from that, we did have fun boarding the show. I'd just discovered John Wu that year, films like Hard Boiled and Hard Target, so "double-gun action" was the trend of the day. We, purely on a whim, came up with Knuck's two hand cross-draw for his shoulder-holstered guns.
and the idea of him shooting them in odd hand fashion. Things like holding them on the side.

Physical blows were usually dealt with by having the character sock the camera--so the punch is delivered POV ( point of view) and that's a cheat that is commonly used.
I was heavy into SAS stuff at the time and I'd do things like having Skullmen shoulder their weapons at ready, and "cut-the-pie" when taking corners and such. Not a lot of it translated because it was laid out oversea and not a lot of folks knew alot about what I was referring to. Still, we tried.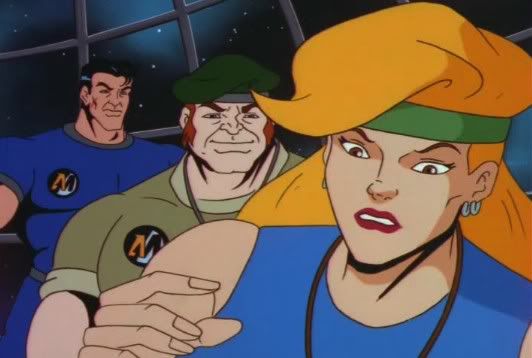 14. Did you want to incorporate any other GI JOE things into the show?

Not officially, but there's a few in-jokes that were snuck into the storyboards. Quite a bit got yanked though.


15. What else have you worked on as far as Story boarding goes ?

Shows like Reboot, Wing Commander Academy, James Bond Jr. Freakazoid, Young Conan, Johnny Bravo, 101 Dalmations, Invasion America, Teenage Mutant Ninja Turtles, Mummies Alive, Bionicle 3 Ferngully 2........... lots of different shows- pre-school, comedy, adult, action adventure.

16. Okay who is more your type, Natalie or Ursula.

R.A.I.D.

No, Natalie.

17 . Is their anything else you would like to add about this series?

It was fun and exhausting to work on. Like too many cool ideas it came and went. Such is life in the animation biz.

18. What are you currently working on ?

Cannot say, non-disclosure agreements and all that.

19. Anything you would like to add about any future projects you have
coming up?

I have a few things cooking. When they are ready for the world at large, then y'all will know.



20. What do you think about the New A.T.O.M. Action Man Show ?

Have not seen it, have no opinion on it.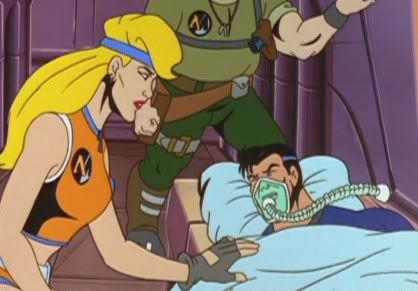 21. When storyboarding does the dialogue come first? Is the same process used for today's cartoons?

The script is written first, and often a voice track is recorded. The script contains both dialogue and descriptions of the action The dialogue can suggest inflections and tones that can cue specific actions or emotions in the characters--so having that done first help us figure out what to draw later.

The actions can be subject to a bit of flexibility in how they are interpreted, but the actual dialogue is consider sacrosanct (cannot be changed).
The descriptions are pretty general--they might call for a tight shot, or a wide one, but how the storyboard artist actually stages the shots is up to them because they may have a particular flow going with their shots.

Cartoons have been done this way for decades, but the only difference is that today they'd have even more panels to make the displayed actions work better when they shoot an animatic of the storyboard. An animatic is the storyboard panels given a timing and shot under a camera to lend a faux kind of "animation" to the screen images. This is being done to try to stem problems with the work when it gets sent overseas, by being very specific with what's supposed to be onscreen. Normally that degree of control would take place in the layout step where the scene are prepared before animation, but since THAT job also goes overseas now, they ask the 'board artists to pick up the slack. Makes for a lot more work for us.

22. Sounds like it's a ton of work.

I'll give you an example of just how much work this can be: An average comic book has 22 pages and about 6 panel per page or about 132 panels--and its usually drawn in about 2-3 weeks. A 22 minute cartoon has a storyboard of around 300 pages, at 3 panels per page or about 900 panels and its done in around 4 weeks on average. That's about the equivalent of doing SIX entire comics in just over the same amount of time. Some boards are rendered with shadows and perspective just like you'd see in a comic--and in some occasions there's little distinction between the comics art and the storyboard art as both can be quite involved. It can be a crazy workload at times--even when the storyboard is split between two people

Thank you so much for your time in answering my questions I truly enjoyed this show and felt it was, a very unique and well written show

Thank you

Jamar Miller