Corporal

Posts: 174
Joined: 23 Jan 2010 16:39
Location: The Isle of Wight
The more I see that Z Force cycle the more I'd like to get it for my collection.
Sorry I know I've said this before but I can't see the point in another

bike. Z force already have a motorbike so what is the need for this one? Reminds me of the bike and sidecar from "On the buses"! "ARFUR! They've painted our motorbike and sidecar green!"

Also the

logo's are'nt as good as the originals.
I'll stop there before I go on again about how naff I think Joke one's latest convention sets were.

SCREEEEEEE!

Posts: 5269
Joined: 28 Apr 2007 16:40
Location: Nottingham
I just think it sounds faintly silly when they say

"This was the only version of Blades ever released. This character is based on Blades..."
twitter - @thekrakenwakes / @BIronblood
instagram - THE_KRAKEN_WAKES
don't eat yellow snow

Posts: 8078
Joined: 19 Jun 2007 22:56
Location: Sittin' on the dock of a bay
Are they still saying that?

Spock, where the hell's the power you promised?

One damn minute, Admiral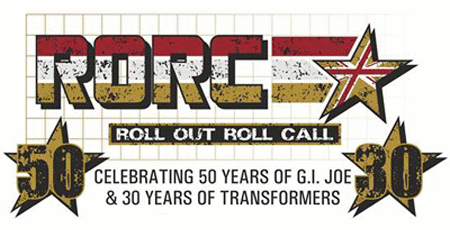 "Red! The colour of my Shadows, The colour of fire and of blood......All that I stand for!"

Baron Ironblood, Operation Bloodhound
aye. still not done para-drop Flint, Flint, Interrogator, Black Major, the Shads and the Torches though...
...and they've added on to the 'Pilot Scarlett' figure that she's a homage to the Glenda figure and they've added to the Redmack, Shimik, Topson and Manleh figures that they're all based on the Argentine characters...

so, they've done exactly what Baron asked for... *face-palm*
Purveyor of fine ass trifle

Posts: 5157
Joined: 06 Dec 2008 11:51
Location: by the sea side
I can't say I like any of the convention toys so I won't.
CIA got you pushing to many pencils.
SCREEEEEEE!

Posts: 5269
Joined: 28 Apr 2007 16:40
Location: Nottingham
say. but I guess he cant.
twitter - @thekrakenwakes / @BIronblood
instagram - THE_KRAKEN_WAKES
---
Who is online
Users browsing this forum: No registered users and 1 guest