Bombardier has just been announced as part of next years Club FSS at Joe Con.
SCREEEEEEE!

Posts: 5263
Joined: 28 Apr 2007 16:40
Location: Nottingham
Ooh thats impressive. Wonder if they will reference SAF or SWF.
twitter - @thekrakenwakes / @BIronblood
instagram - THE_KRAKEN_WAKES
who dares grins

Posts: 3158
Joined: 03 Aug 2008 16:42
Wow! Brilliant news.
Where did you hear this?

It's on the front page over at Hiss Tank...live from Joe Con.
don't eat yellow snow

Posts: 8077
Joined: 19 Jun 2007 22:56
Location: Sittin' on the dock of a bay
Contact:
I got told in the GI Joe Community FB group it's great news.
Spock, where the hell's the power you promised?

One damn minute, Admiral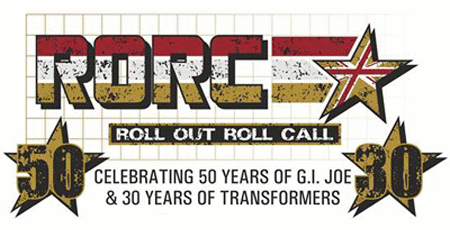 "Red! The colour of my Shadows, The colour of fire and of blood......All that I stand for!"

Baron Ironblood, Operation Bloodhound
Sorry, what does FSS stand for?
Figure Subscription Service
who dares grins

Posts: 3158
Joined: 03 Aug 2008 16:42
Thems da peeps did Quarrel.

I thought I forwarded all external links to the toys archive. Thanks for the heads-up.

EDIT: Fixed now!
---
Return to "GI Joe - Collector's Club"
Who is online
Users browsing this forum: No registered users and 1 guest