Cheapest I could find on the Bay was £28. Bought one just now but will get another to open.
When confronted by a difficult problem you can solve it more easily by reducing it to the question. How would the Lone Ranger handle this?
SCREEEEEEE!

Posts: 5267
Joined: 28 Apr 2007 16:40
Location: Nottingham
Yeah me! But at a more sensible price??
twitter - @thekrakenwakes / @BIronblood
instagram - THE_KRAKEN_WAKES
Cobra

Posts: 826
Joined: 09 Apr 2005 15:28
Location: United Kingdom
Contact:
Bought one for myself off eBay for about £34.
The club shop should have some singles up for sale in a few weeks if anyone is a member, Jinx and Dice are available there already. Limit of 1 per member though.
don't eat yellow snow

Posts: 8078
Joined: 19 Jun 2007 22:56
Location: Sittin' on the dock of a bay
I saw Jinx and Dice available and I am tempted to get them but won't pay out extra for the FSS.
Spock, where the hell's the power you promised?

One damn minute, Admiral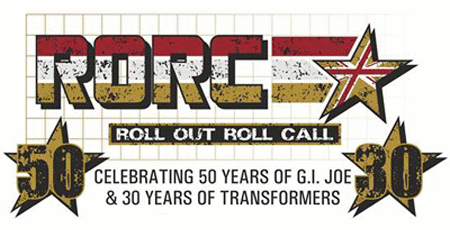 "Red! The colour of my Shadows, The colour of fire and of blood......All that I stand for!"

Baron Ironblood, Operation Bloodhound
This is what you get when you mess with the SAS

Posts: 7216
Joined: 09 Apr 2003 08:30
Location: Melbourne
I'm going to have to do it as soon as I'm all cashed up again. Its like London buses around here. For weeks nothing off the wants list then everyone starts posting spares and the deluge begins. Weird.
Let me tell you, Gunner La-De-Dah Graham, the British Army can fight anything! Intimate or not!
Its too expensive to pay just for one figure.
Ever tried? Ever failed? No matter! Try harder! Fail better!

Posts: 514
Joined: 11 Sep 2008 17:46
Location: Dublin, Ireland
---
Who is online
Users browsing this forum: No registered users and 3 guests