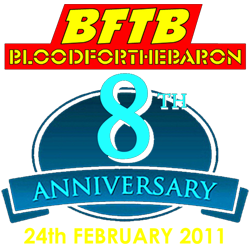 Happy BFTBirthday!
We are now 8 years old! Yay!
I can't contain it any longer! Go
here
immediately!
Dave Tree and
AllTheCoolStuff
have unveiled their
Roll Out / Roll Call 2
convention exclusive... The Transformers / Action Force
Kraken
Pretender!

Tree-mendous!
If that wasn't mind-blowingly spectacular enough, we also have an exclusive preview of the latest release from Rising Sun comics, starring Argen7! Go
here
to view it,
here
to discuss it and
here
to buy it!
Not only that, but we're running a Customs
competition
as well! If you would like to participate, you have until midnight GMT tonight, then the thread will be locked and the voting shall begin. Please submit your entries
here
. These fantastic prizes must be won!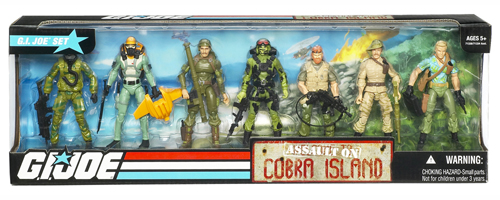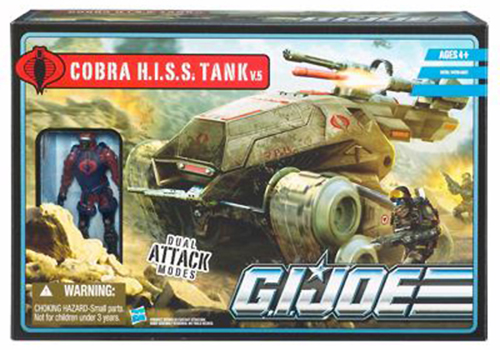 You want more? Good, because making a very welcome return is the
Touring Muton
! He damn near conquered the world on his last outing, this time he may well destroy it! If you would like to be a part of possibly the stupidest event of 2011, please sign up
here
! Again, this thread will be locked at midnight GMT.
Also, as part of our ongoing
Colouring Project
I have released the Battle Action Force adverts. Go
here
to view them and
here
to discuss them!. Colours by
Andy Openshaw
!
And last but by absolutely no means least, huge thanks must go out to
Meertoh
for the new 1987 Smilies!
























Happy birthday, everyone! The Baron goes from strength to strength!
Jim.

http://www.bloodforthebaron.com
PS By sheer coincidence. this months issue of the GI Joe
Collectors Club
magazine features
Baron Ironblood
on the cover! Best birthday present ever!